Meet the Team: Consorci Besòs Tordera (CBT)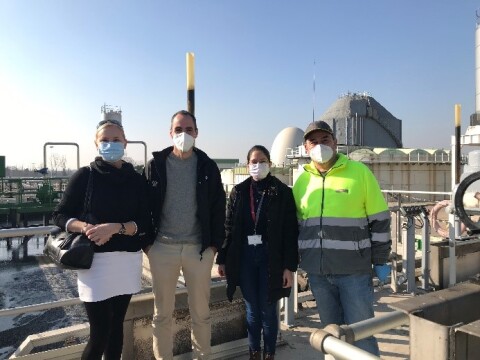 January 19, 2023
What are your main tasks in the project?
At PROMISCES, CBT is mainly involved in Case Study 3, which aims to promote the water reuse in the Besòs river basin. For this purpose, innovative solutions are being developed, which will later be implemented on a pilot scale in the wastewater treatment plants in the area. Together with existing artificial wetlands (Urban River Lab), the treatment plants will help to reduce the transfer of chemical contaminants in the recycled water, so that it can be used, for example, for irrigating fields.
Specifically, we are responsible for taking samples to detect contaminants and analyse water quality. We are also involved in the construction, maintenance, and operation of a pilot wastewater treatment plant. In addition, we involve stakeholders in the project and communicate and disseminate the project results.
What are your goals?
Our goal is to test innovative technologies so that they can be used to treat wastewater at the Montornès del Vallès wastewater treatment plant. We also want to obtain water from wastewater that is safe enough to be used for irrigating fields.
What do you particularly like about the project?
We like the fact that the project promotes the circular economy in the soil-sediment-water system. We also find it important that PROMISCES not only identifies industrial chemicals that occur in the environment. It also develops innovative technologies and solutions to remove the identified pollutants from the environment and thus minimise risks to human health.
How does your work help the general public?
In Catalonia, droughts are becoming more frequent, which can lead to restrictions in the use of drinking water. By reusing treated wastewater for agricultural use, we help to reduce the scarcity of drinking water.