Announcements
PROMISCES Workshop at AquaConSoil 2023
Meet us at AquaConSoil and join our Workshop: Decision Support Framework for Risk Management of Persistent, Mobile and Toxic Chemicals in a circular economy.
13 September 2023, 11:00 AM - 12:30 PM
- Learn more about the latest developments regarding PMT Substances
- Discuss your data need for your work with PMT Substances
- Test and provide feedback on a prototype for a Decision Support Framework
- Network with stakeholders from other organizations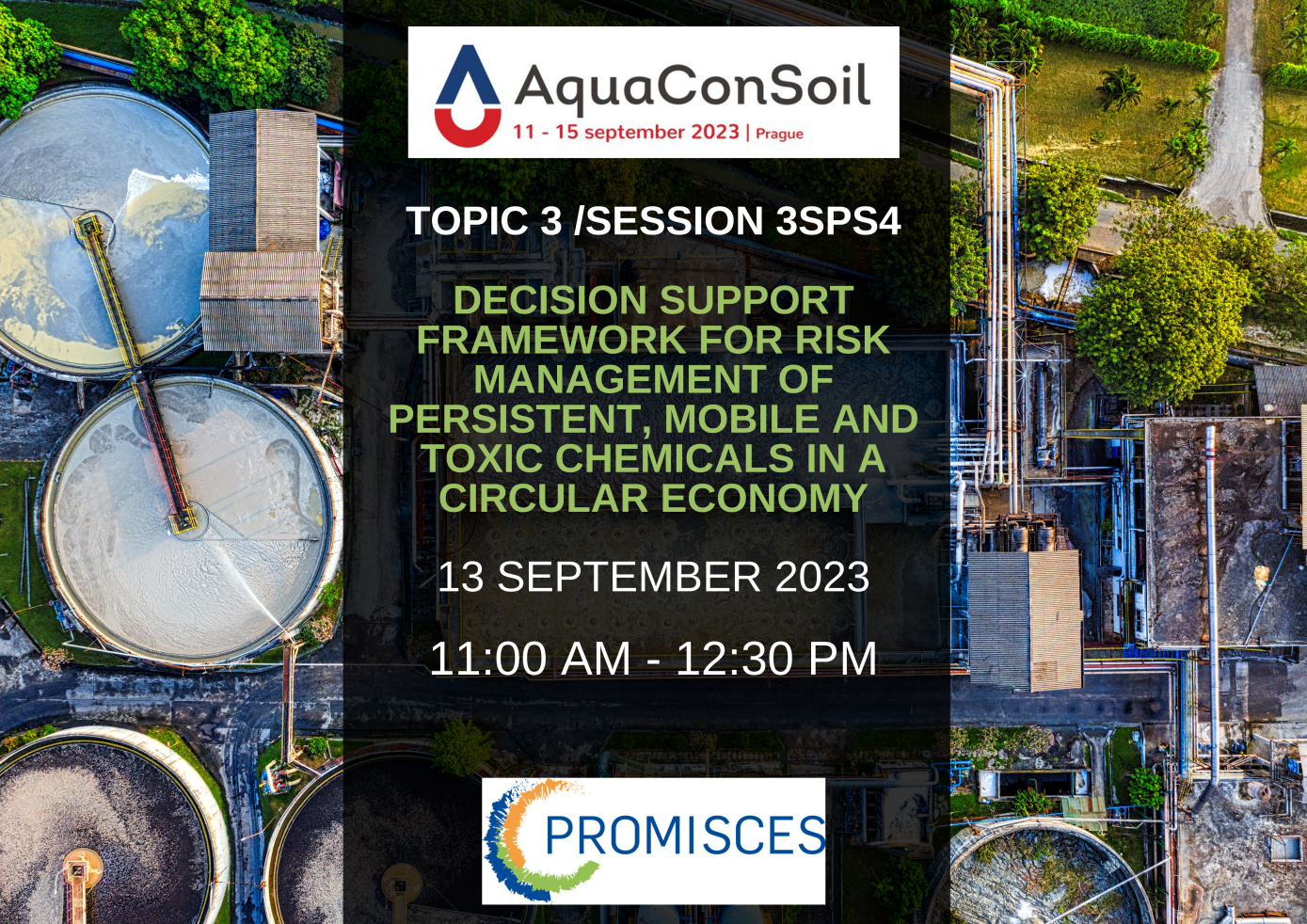 Find out what news there are in the world of PROMISCES, learn more about the project and have a look at our next events.
You don't want to miss the next newsletter? Register at the bottom of this page!
We asked our stakeholders for their views on Persistent, Mobile (Toxic) substances and what their needs are in this area.What are the results?