Meet the Team: DECHEMA e.V.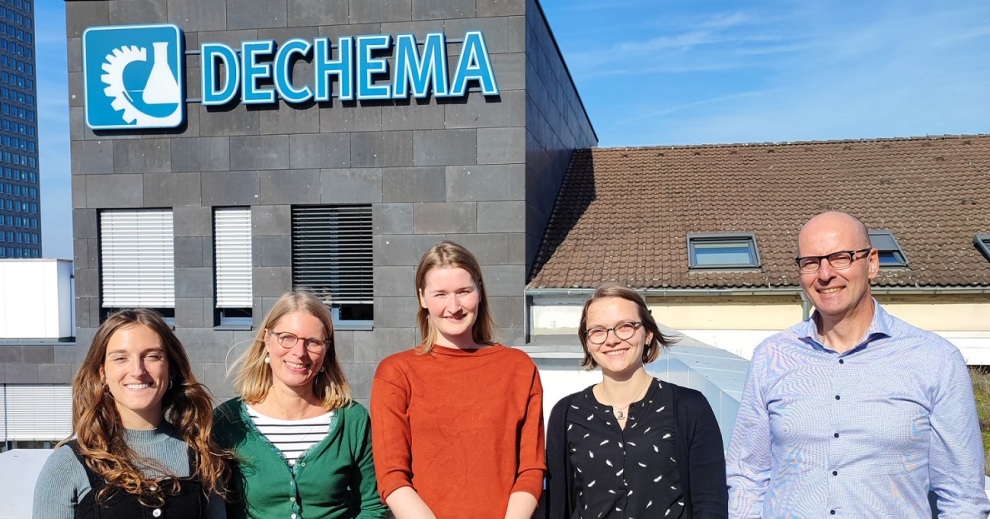 January 26, 2023
What are your main tasks in the project?
In PROMISCES, DECHEMA is in the lead of Work Package 6 (Communication, Dissemination and Exploitation). This includes activities for the outreach to our identified target groups such as organizing workshops, managing the PROMISCES social media accounts and the PROMISCES website as well as supporting our Work Packages dealing with stakeholder engagement. We will also conduct a CEN Workshop Agreement to define a cooperative framework providing best practices, guidelines, and information on a project related topic.
In addition, we are involved in WP5, for instance by organizing Co-Creation workshops for the development of a Decision-Support Framework and by developing policy recommendations.
What are your goals?
Our goal is to disseminate and support the uptake of the project results in business, politics, and civil society. We also aim to collaborate closely with other EU-funded projects to create synergies and to maximize impact
What do you particularly like about the project?
We like the holistic approach of PROMISCES: it considers the entire soil-sediment-water-system and draws conclusions for the implementation of a circular economy. In doing so, it not only identifies persistent, mobile, and toxic chemicals in the environment but also develops remediation technologies. Thus, wastewater, sludge and materials can be reused and the exposure to hazardous chemicals is minimized. Furthermore, the project provides policy guidelines for the future prevention of hazardous chemicals and develops a decision-support tool for practitioners and policy makers.
How does your work help the general public?
The results of the different Work Packages are very valuable for the general public: they can help in improving the health of citizens and the environment, reduce water scarcity and secure the safety of drinking water. With our work, we help to increase the knowledge about PMT substances and support the uptake of technologies to prevent chemical pollution in the environment.