Steering Committee in Ancona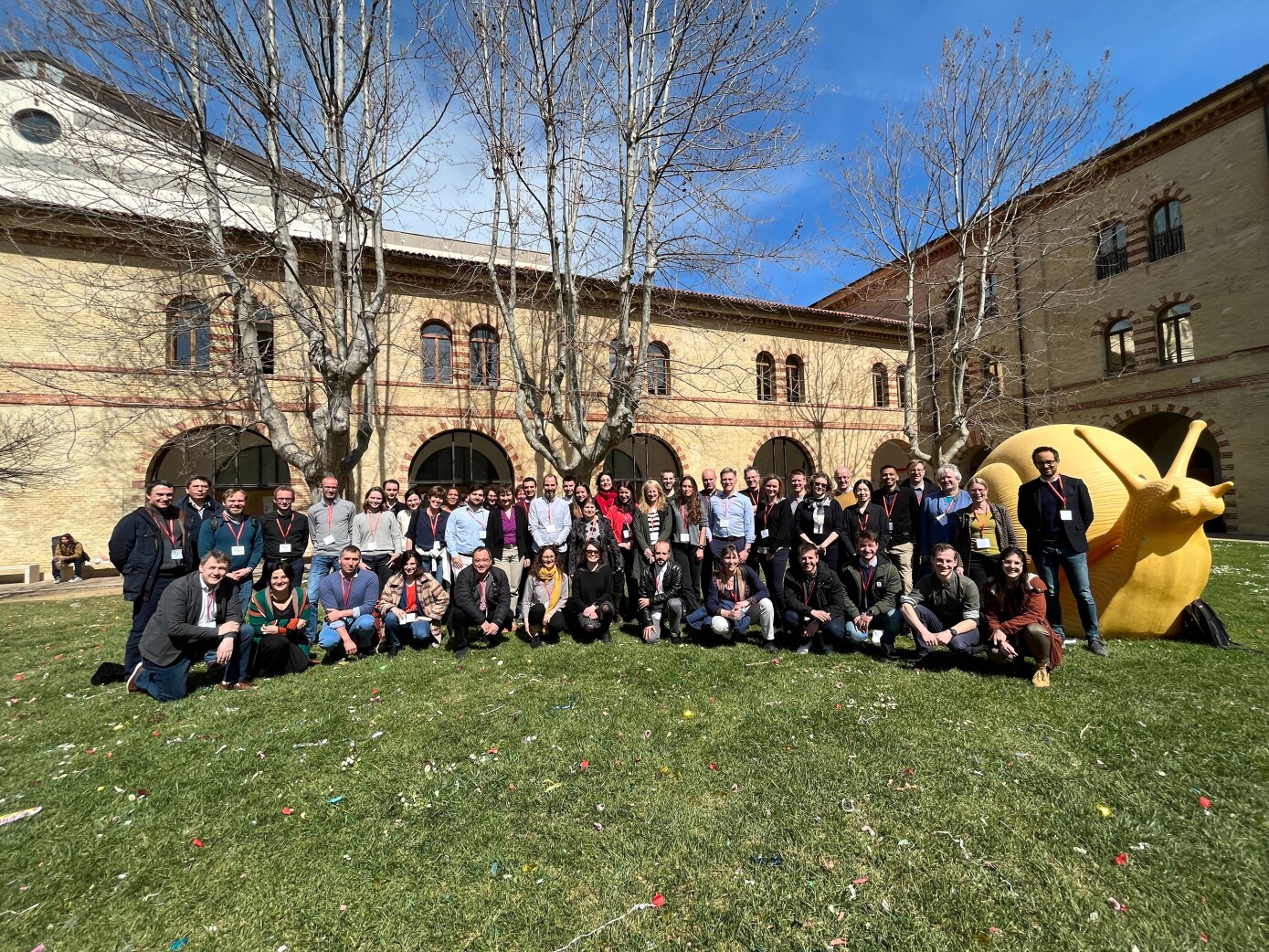 PROMISCES partners in Ancona, Italy.
29-31 March 2023
From 29-31 March 2023, the PROMISCES partners came together in Ancona (Italy) for the Steering Committee. The Meeting was organized by our partners from Università Politecnica delle Marche.
In different workshops, presentations and discussions, we discussed the development of the project. In a poster session, the PROMISCES case studies presented themselves and the technologies they are using. The posters were a great opportunity to discuss the case studies' progress and to get in touch with the partners involved in the case studies.
On Friday, the last day of the meeting, we visited the Jesi Waste Water Treatment Plant for the Ancona region. Among other things, this plant treats leachate from a landfill. The Reverse Osmosis / Nanofiltration pilot plant of Case Study 4 is also located on the plant's ground and treats these leachates. A new pyrolysis reactor has also been used for the past 2 weeks to study the composition of PFAS in this wastewater before and after treatment at the pilot plant.
We also visited the WWEELAB. For PROMISCES, the WWEELab Research Group - Università Politecnica delle Marche carries out some pilot studies for the removal and fate of PFAS in landfill leachate and sewage sludge.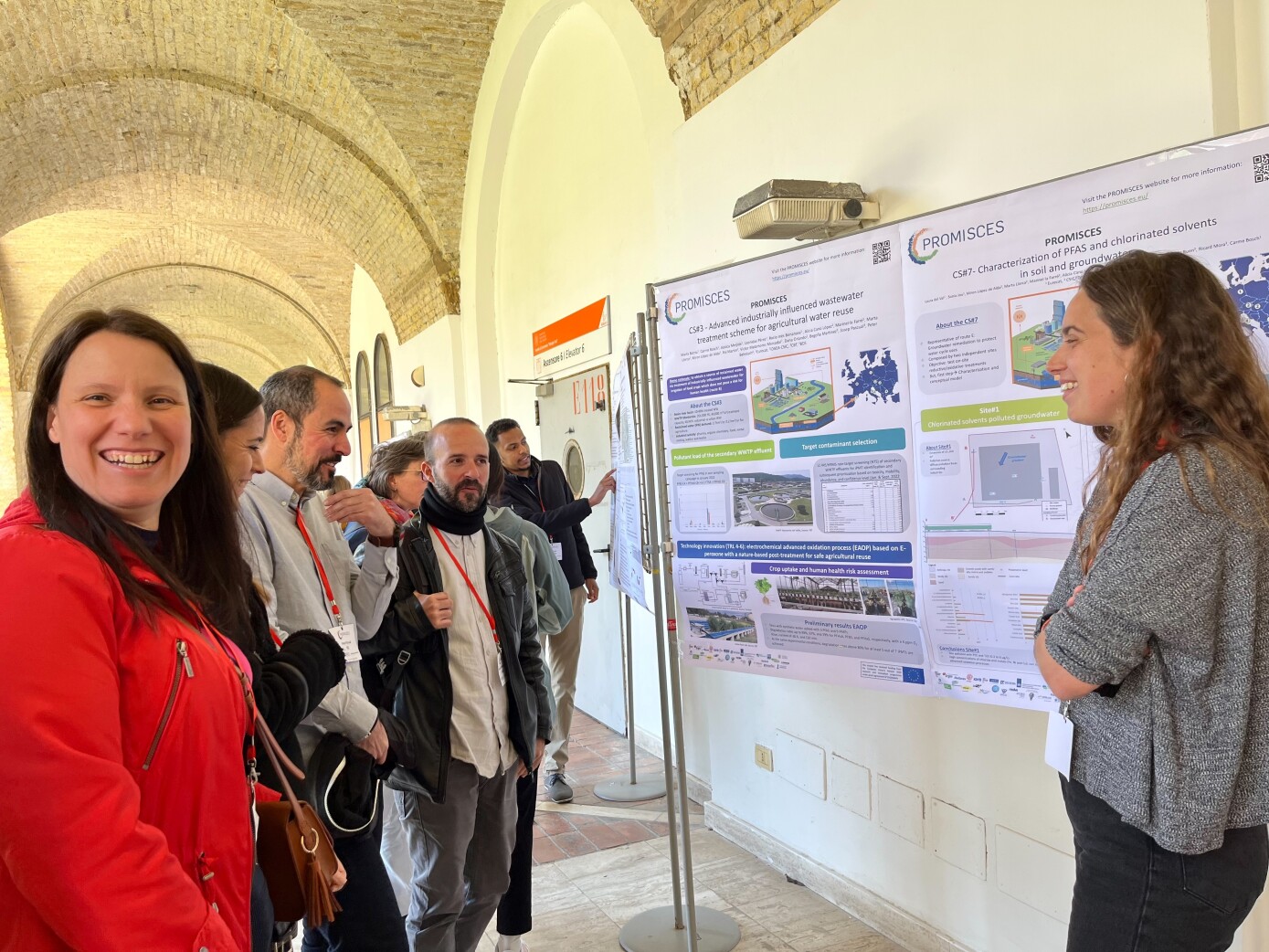 Poster session at Università Politecnica delle Marche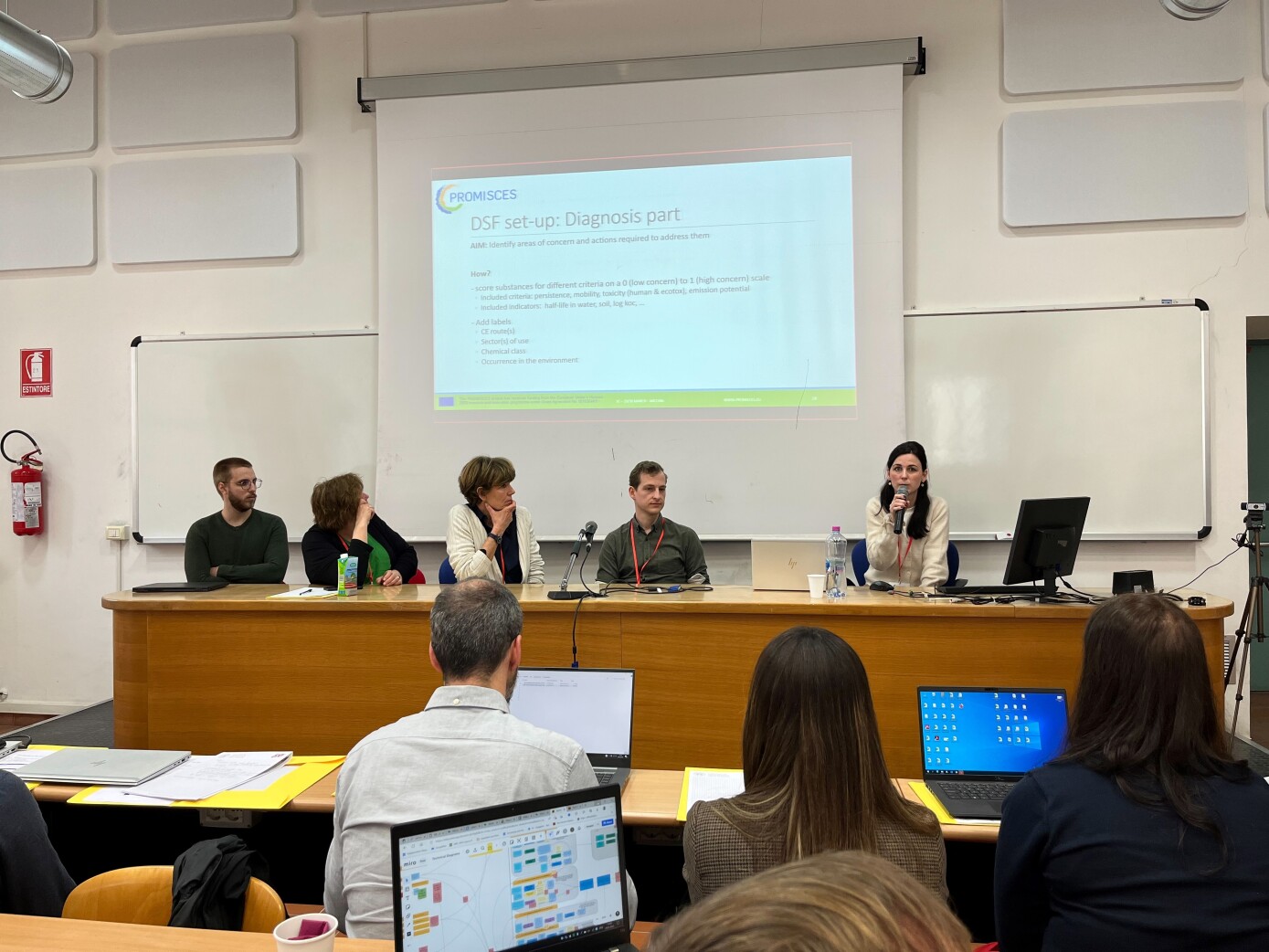 Workshop from Work Package 5 (Dession Support Framework)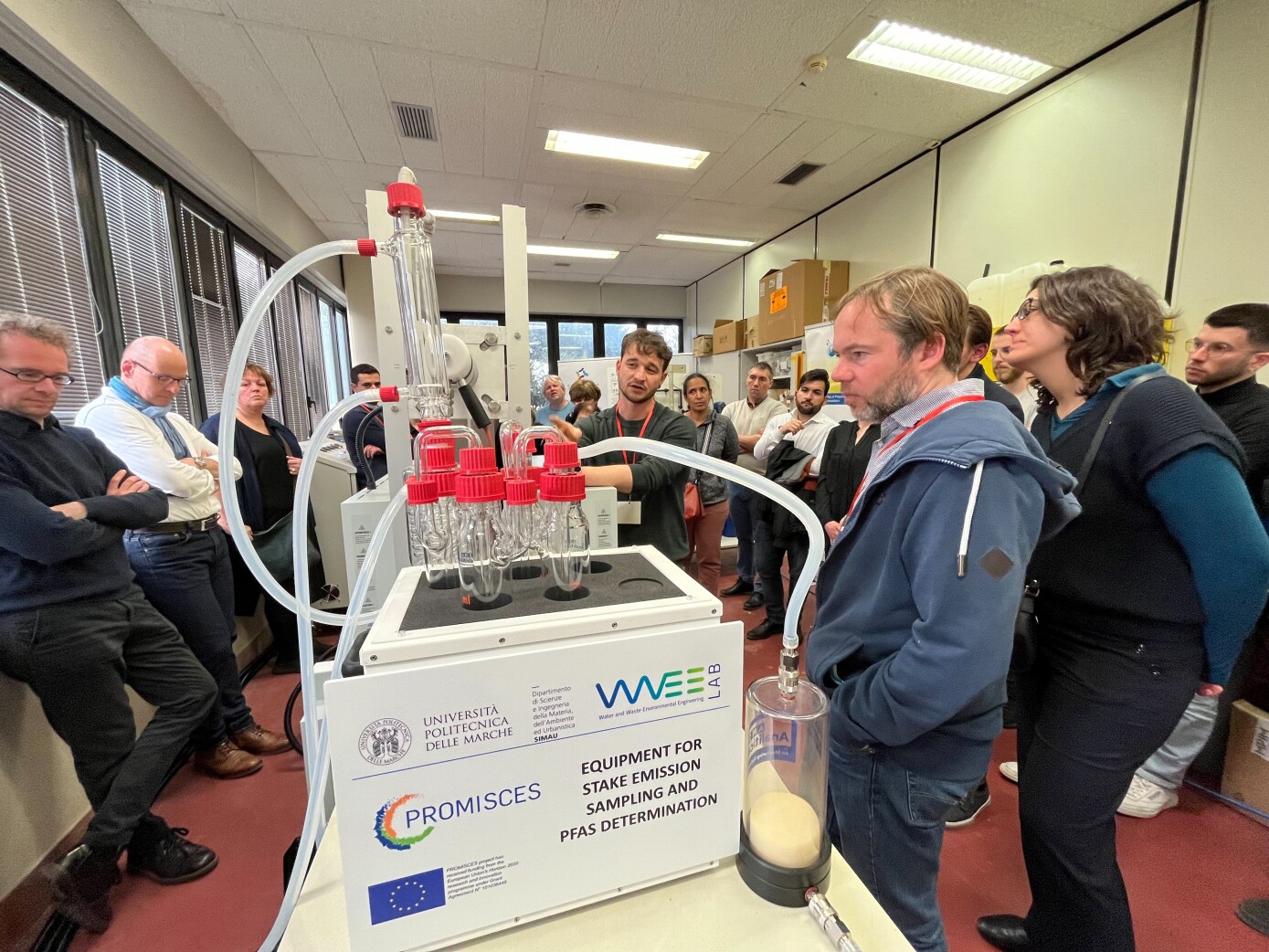 PROMISCES partners visiting the WWEELab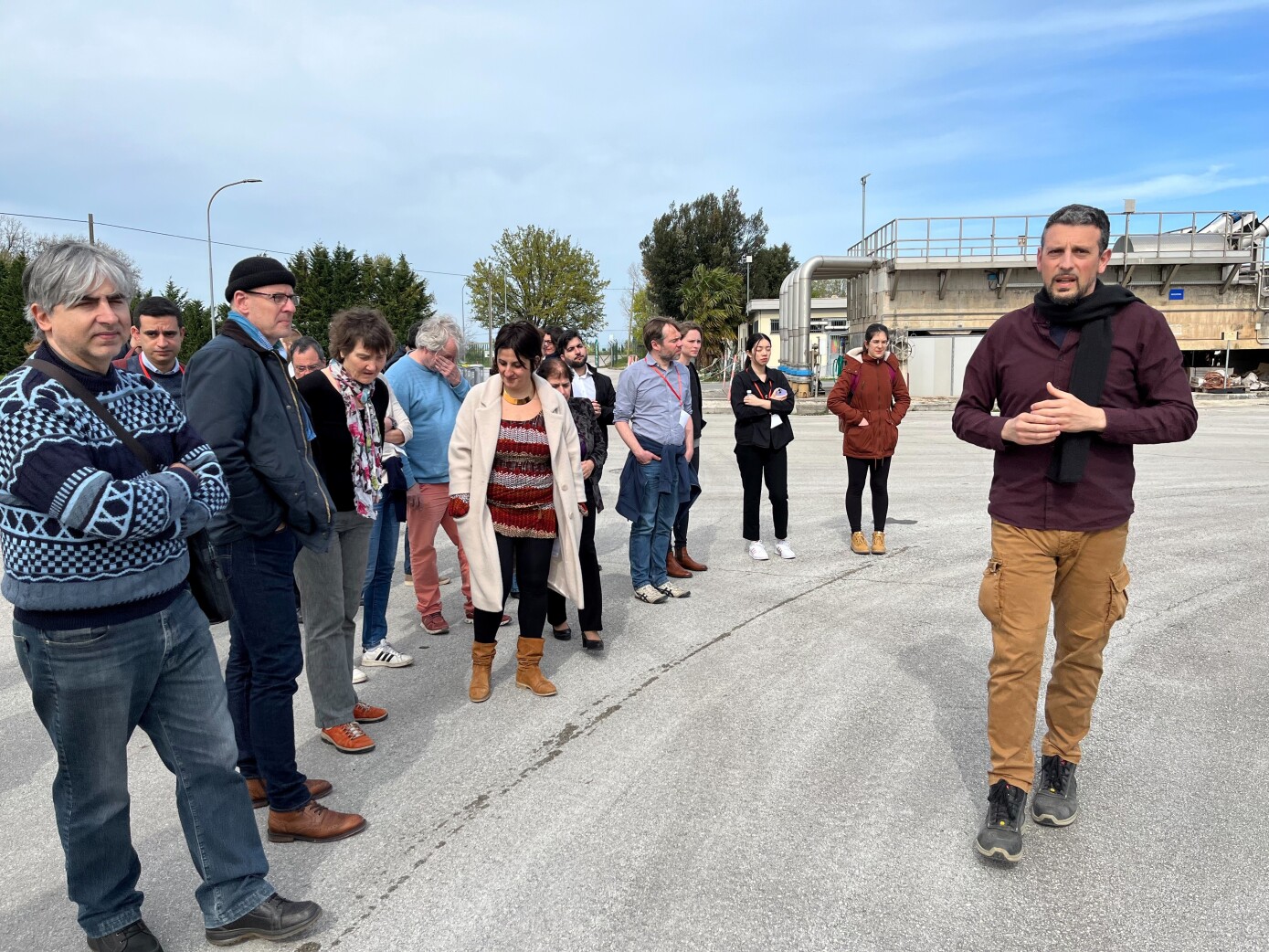 PROMISCES partners visiting the Jesi Waste Water Treatment Plant