CS#4: Innovative landfill leachate treatment to enable resource recovery from wastewater treatment plants, Ancona & Sofia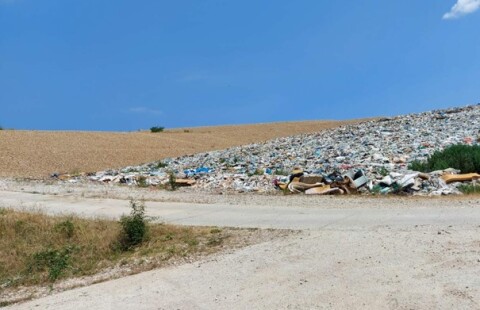 Overview of the sanitary landfill in Gabrovo municipality @Uni Sofia
Our aim: Developing an innovative approach to treat landfill leachate
If landfill leachate with high PFAS loading reaches municipal wastewater treatment plants (WWTPs), no proper treatment is possible, which prevents a zero pollution discharge and thus further water reuse. Therefore, PFAS contaminated sewage sludge and reverse osmosis (RO) concentrate are currently transported to incineration plants or hazardous waste landfills for disposal.
However, these practices are not sustainable, do not avoid the spreading of PFAS into the environment and do not aim to recover resources.
Case Study 4 aims to obtain a near zero pollution discharge from landfill leachate and to enable a safe resource recovery. For this purpose, membrane filtration, co-pyrolysis, and plasma treatments will be tested in existing full-scale landfill leachate treatment plants in Italy and Bulgaria .
The investigation of the fate of PFAS in conventional landfill leachate treatment plants will help to identify potential contamination pathways to the environment and to plan corrective actions.
To provide effective and sustainable barriers for the spread of PFAS, innovative and advanced technological solutions will be tested in particular. Landfill leachate will be treated by reverse osmosis (RO) and nanofiltration (NF) at pilot scale to assess the environmental and economic sustainability of membrane technologies to remove PFAS. To treat sewage sludge and leachate concentrate, Pyrolysis and plasma processes will be tested.
Thus, the possibility for resource recovery will be evaluated.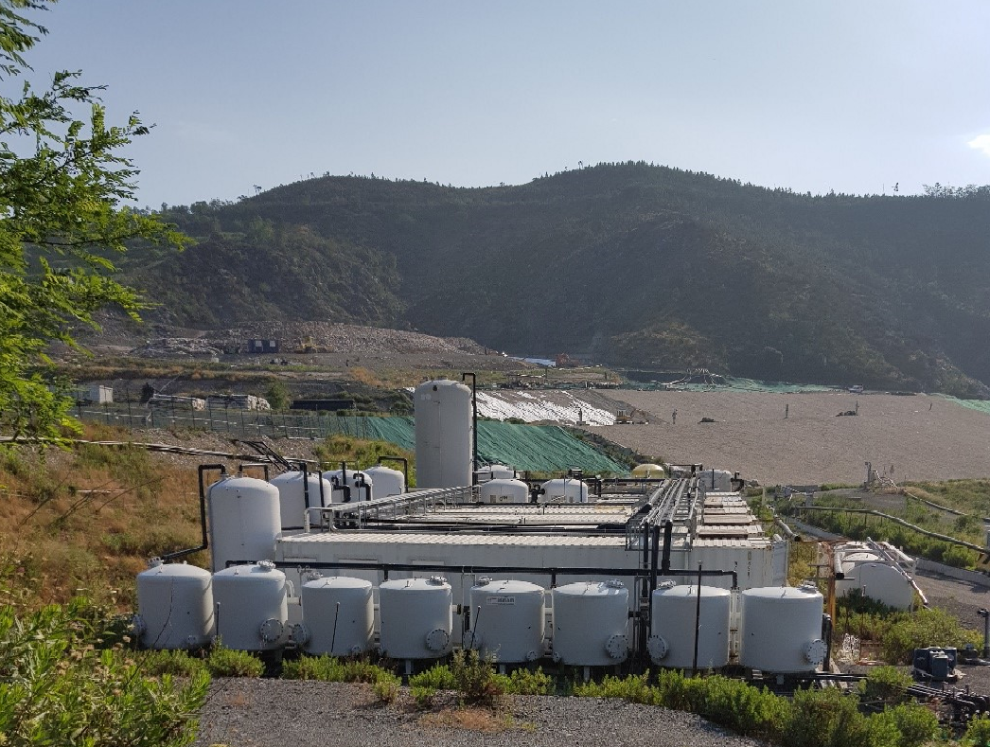 Leachate treatment plant (AMIO) operated by SIMAM nearby the Genova landfill (@SIMAM)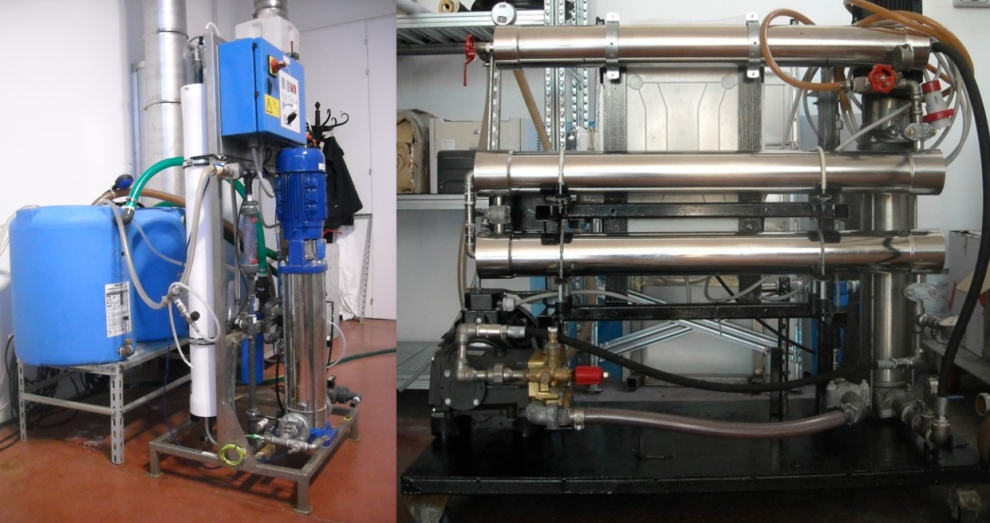 SIMAM's reverse osmosis pilot plant equipped with 4 membranes (@SIMAM)
What we have done so far...
In Bulgaria, we conducted promising preliminary laboratory trials with microwave plasma treatment of sanitary landfill leachate taken from the Municipal Enterprise for Waste Treatment in Sofia. Futhermore, we assessed the changes in the toxicity due to plasma treatment using fluerescence methods and digital image analysis.
At the full-scale leachate treatment plants of the cities of Ancona, Paese and Genova in Italy, we carried out first sampling campaigns. In addition, we designed pilot-plants and laboratory reactors needed for the experimental activities. Their installation is planned in the coming months.