CS #7: Remediation of groundwater affected by PFAS and organochlorines, Northeastern Spain
Our aim: restoring polluted groundwater
Case Study 7 considers two aquifers in north-eastern Spain which are affected by polyfluoroalkyl substances (PFAS). In addition, chlorinated solvents are also present in one of the aquifers.
On-site, different technologies are tested to find the best solution to restore the polluted groundwater. Concretely, we will be testing and optimizing an in-situ remediation technology consisting of oxidation/reduction processes (e.g. persulfate, ferrate, nano-zero valent iron) at the lab-scale to degrade these pollutants.
Furthermore, a model which is able to predict the evolution of the pollutants in groundwater is going to be developed.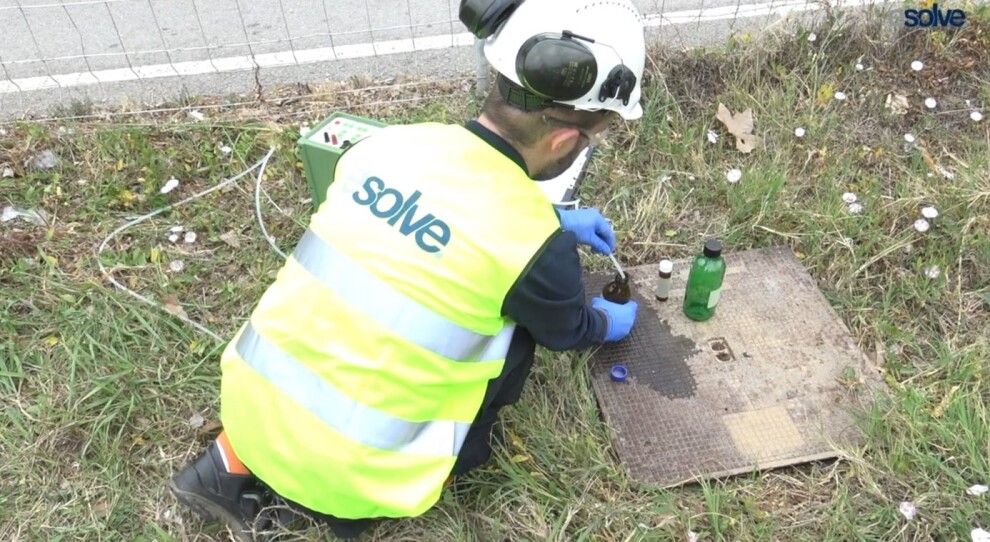 Sampling groundwater on the field for PFAS determination @Hèctor de Buen (Esolve)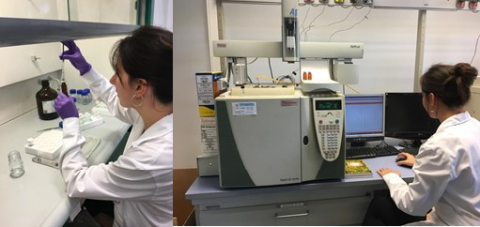 Preparation and analysis of chlorinated organic compounds by HS-SPME-GC (head-space (HS)- solid phase microextraction (SPME)-gas chromatography (GC) @Alicia Cano (IDAEA-CSIC)
What we have done so far...
So far, the initial state of the site is characterized. We have performed first experiments at the laboratory to test the innovative technologies to remove PFAS and organochlorines pollutants. In the upcoming months we will determine the technology with the best results in lab-experiments to implement it at field scale.
In order to build the predictive model, we conducted an experimental design of column experiments to study the behavior of pollutants in groundwater and in contact with soil.
Find here the abstract "Dealing with a PFAS-polluted aquifer: from modelling to in-situ remediation treatment" from the EGU 2022 conference.